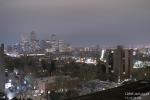 Every hour a live image of Denver is archived from the same location where visibility data are collected and calculated as the VSI.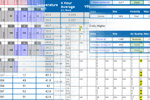 Several reports are available and range from a quick snapshot of air quality, to more detailed customized reports for selected dates.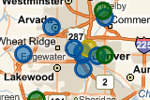 Real-time monitoring sites appear color coded according to current measurements and AQI calculations. Click a site to check the most recent data.